Summary
The overarching reason I love being an attorney is to help fight for the underdog (basically anyone in a more vulnerable position). Whether the case involves Criminal Defense, Landlord-Tenant or the other practice areas listed on this website. I absolutely love working to right the wrongs that people have been victims of!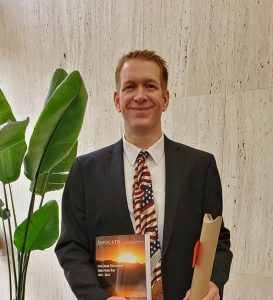 Preston graduated from Concordia University School of Law School in April 2020 and has been building his practice, Atamanczyk Legal Group, PLLC since October 2020.
Preston has experience in many areas of law, including contract law, litigation, consumer law and criminal law.
Outside of work, Preston enjoys the outdoors, especially dirt biking and snowmobiling with his boys and camping with his family.
Education
Juris Doctor – Law (JD), Concordia University School of Law
Bachelor of Science (BS), Marketing, Utah State University
Associate of Arts and Sciences (AAS), Brigham Young University – Idaho